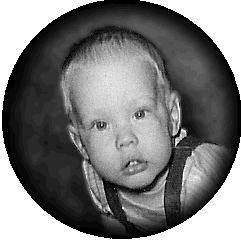 (this guy has
been around for
seconds)
David H Schroeder
500 Arabian Lane
Port Townsend, WA 98368

360.385.3489





Education
B.A. Yale University 1977 magna cum laude in music composition and radio.
Software Design
Taught myself 6502 assembly language and wrote home computer games, 1981-89. Five titles published, several across multiple platforms, several best-sellers. Publishers included RANDOM HOUSE, AMERICA ONLINE, and BRÖDERBUND SOFTWARE.
Program Manager for MICROSOFT Corporation, 1990-94. Designed user interface for Microsoft Access versions 1.0 and 2.0, and the first Windows version of Microsoft FoxPro. Awarded U.S. PATENT No. 5,481,667 for my contributions to Cue Cards, an on-screen tutorial system.
Interface Designer for MEDIFOR/ALLSCRIPTS HEALTHCARE SOLUTIONS, 1996-2001. Designed user interface for Patient Ed — a tool for physicians maintaining patient records and preparing patient instructions.
Web Design
Other Software
Experienced with MIDI and audio software, including Cakewalk SONAR and PRO AUDIO. Proficient with music notation and publishing software, including OVERTURE. Creative with photo software, including COREL PAINT SHOP PRO X — here's a sample (a 4 MB file).
Music and Writing
Wrote comedy pieces broadcast on NPR including ALL THINGS CONSIDERED, 1979-81.
Wrote book, music and lyrics of ALKMENA — a musical that has received three productions around the Olympic Peninsula, 1998-2006.
Writing book, music and lyrics of EXPECTATIONS — a musical selected for the ASCAP/DISNEY Musical Theatre Workshop, Los Angeles, 2004. Professional reading at Coronet Theatre, Los Angeles, 2006.
Personal
Married to Margaret D. McGee, published author, since 1981. Designed own home. Elected to Sidney (Ohio) High School Hall of Honor, 2000.